Learning that adapts to your life.
Officially accredited in the U.S.
Established leaders in online education for over 25 years
Legacy of 130+ years in academics
Undergraduate programs 100% online
At Saint Leo University we are proud to offer a robust selection of online undergraduate business programs to help our students balance work and home life requirements with their studies.
Without the need for travel, student visas or face-to-face meetings, students of Saint Leo University's online degrees have the unique opportunity to earn a prestigious degree from an accredited university in the United States, at an affordable price, with the possibility of scholarships. and financing.
Students in each of our programs must successfully complete 120 credits (40 courses) to graduate. Each undergraduate program is different and may include courses from a combination of the following categories:
University Exploration Courses
Common Body of Knowledge Courses
Business Requirements Courses
Core Requirement Courses
General Elective Courses
The description and specific requirements for each course can be found on the pages of each program, as well as in the Academic Catalog.
In addition to our flexible and innovative online learning format, students also have the opportunity to participate in regular and informal live sessions ("Practice Seminars") to connect with their teachers and peers, networking from the start. to accompany him throughout his professional career. Saint Leo University Online students also have access to dedicated support and resources throughout their educational journey.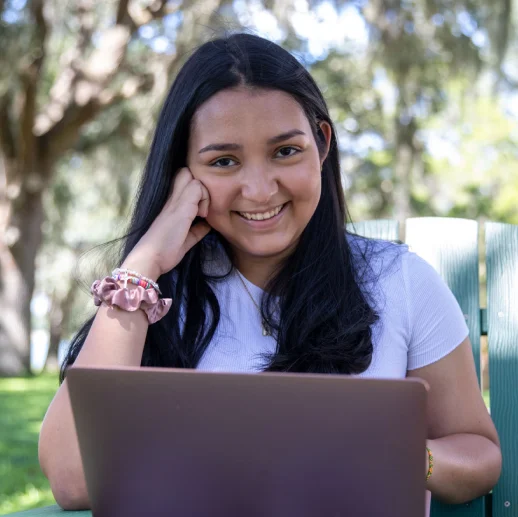 General university exploration courses
General college exploration courses make up the college's general education program. This general education program is vitally important to Saint Leo University students as it informs, deepens, and extends learning beyond the chosen specialized program.
Through a specific approach, general college exploration courses demonstrate the importance of the liberal arts and sciences to today's world, cultivating in students essential skills in critical thinking, decision making, effective communication, problem solving, analytical and creativity.
The study plan consists of 42 credits (14 courses) made up of 12 credits (4 courses) of basic knowledge in composition, mathematics and computer skills, and 30 credits (10 courses) distributed in 5 learning areas that include the arts. Liberals and the Sciences:
The Journey of Humanity - 6 credits (2 courses): Exploring our past, living in the present and shaping our future.
The Human Puzzle - 3 credits (1 course): Building our identity, expressing our diversity.
Science in a Changing World - 6 credits (2 courses): Discovering our place in the natural world.
Expression of Creativity - 6 credits (2 courses): Expressing our human condition through the arts.
Reflection and Spirituality - 9 credits; Philosophy 3 (3 courses, 1 philosophy): Asking questions, finding our purpose.
What does the curriculum include?
The general college exploration course curriculum provides students with knowledge about Saint Leo University's Benedictine values and Catholic traditions, with a focus on the liberal arts and sciences, enabling them to understand the learning necessary to be successful in college and throughout his life.
Based on the experiences that students acquire during the program, Saint Leo University seeks to train professionals who:
Demonstrate skills in learning, writing, reading, critical thinking, computing and technology, and numerical applications.
They demonstrate skills in dealing with fundamental humanist questions about the nature of human reality and the way in which one comes to know the world and questions of morality.
They have learned to love the learning process.
Understand the importance of the liberal arts as the foundation of all learning.
Find the curriculum relevant.
They are prepared to become lifelong learners.
What can I do with this degree?
All of our undergraduate programs help prepare graduates for a wide variety of entry-level positions in business, government, and nonprofit organizations. If you want to know the roles that you can play, visit a program of your interest that describes some of the possible positions that you could occupy when you graduate from the university.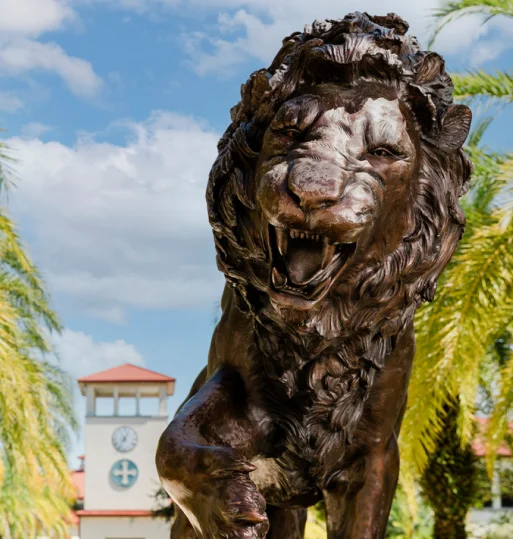 Common body of knowledge
The Common Body of Knowledge (CCC) for all specializations at the Donald R. Tapia College of Business at Saint Leo University provides the academic background necessary to understand the economic structure of global society.
Those who enter a competitive market for scarce resources must be prepared to support the public and private segments of our society. The faculty has developed an academic program that includes the humanities, encouraging in the person the ability to apply creative critical thinking and problem solving. Courses from all majors within the college include the following:
ACC 201 - Principles of Financial Accounting
ACC 202 - Principles of Managerial Accounting
ECO 201 - Principles of Macroeconomics
ECO 202 - Principles of Microeconomics
GBA 231 - Business Law I
GBA 334 - Decision Methods Applied to Companies
COM 327 - Business Information Systems
GBA 398 - Integrated Business Perspectives
MAT 201 - Introduction to Statistics (support class)
MGT 301 - Principles of Management
MGT 325 - Finance for Managers
MKT 301 - Marketing Principles
Selected as
Best Online Bachelor's Program by U.S. News & World Report, 2020
and One of the Best Online Colleges in America according to Niche.com, 2021
Accreditations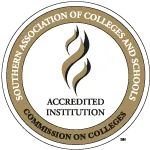 Southern Association of Colleges and Schools Commission on Colleges (SACSCOC)
Saint Leo University is accredited in the U.S. by the SACSCOC to award degrees of all levels. Learn more about why it is important a university is accredited.
Learn more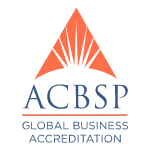 Accreditation Council for Business Schools and Program (ACBSP)
Saint Leo University's School of Business is accreded by the leading business education institution, ACBSP, to award business degrees of all levels.