Learning that adapts to your life
Officially accredited in the U.S.
Established leaders in online education for over 25 years
Legacy of 130+ years in academics
Earn a graduate degree 100% online.
Gain the skills to build a successful professional future with an online master's degree from a top-tier accredited US university.
A pioneer in providing cutting-edge online college experiences, Saint Leo University is proud to continue to lead and innovate the way online college programs are built and delivered to educate our students.
We offer some of our highly ranked master's degree programs, including a wide variety of business programs from Saint Leo University's Donald R. Tapia College of Business, to students studying online in India. All are flexible with access to the virtual classroom 24/7, online, and led by Indian faculty hired to Saint Leo standards.
As a Saint Leo University online graduate student, you'll have access to a high-quality education without the need for travel, student visas, or face-to-face meetings. Students of Saint Leo's online graduate programs have the opportunity to earn a prestigious degree from an accredited university in the United States, at an accessible price and with the possibility of obtaining scholarships and funding.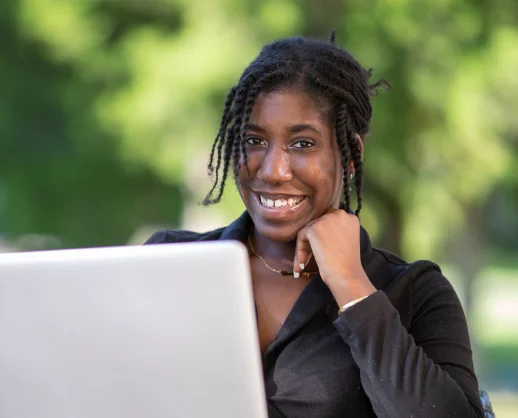 Graduate programs offered:
Studying online
Students in each of our Master's courses must successfully complete between 30-36 credits (10-12 subjects) to graduate. Although each subject is unique, there are usually weekly activities, exercises, and discussion forums, often culminating in a final project. Saint Leo University's practice-focused online courses allow students to develop advanced skills that are immediately applicable in the world of work, as well as build professional portfolios that will prepare them for the next phase of their careers.
In addition to our flexible and innovative online learning format, you'll have the opportunity to participate in regular and informal live sessions where you can connect with faculty and peers. You'll also have access to dedicated support and resources throughout your journey as a Saint Leo University student.
What can I do with this degree?
A master's degree in one of these high-demand fields equips the professional with real-world knowledge so they can immediately apply and advance in their current role or begin a professional career as a business leader, in government, or in nonprofit organizations.
You can learn more about our program requirements and what you'll learn in our Academic Catalog, linked below.
Selected as
Best Online Bachelor's Program by U.S. News & World Report, 2020
and One of the Best Online Colleges in America according to Niche.com, 2021
Accreditations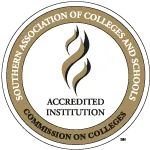 Southern Association of Colleges and Schools Commission on Colleges (SACSCOC)
Saint Leo University is accredited in the U.S. by the SACSCOC to award degrees of all levels. Learn more about why it is important a university is accredited.
Learn more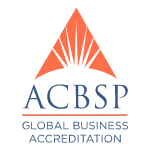 Accreditation Council for Business Schools and Program (ACBSP)
Saint Leo University's School of Business is accreded by the leading business education institution, ACBSP, to award business degrees of all levels.