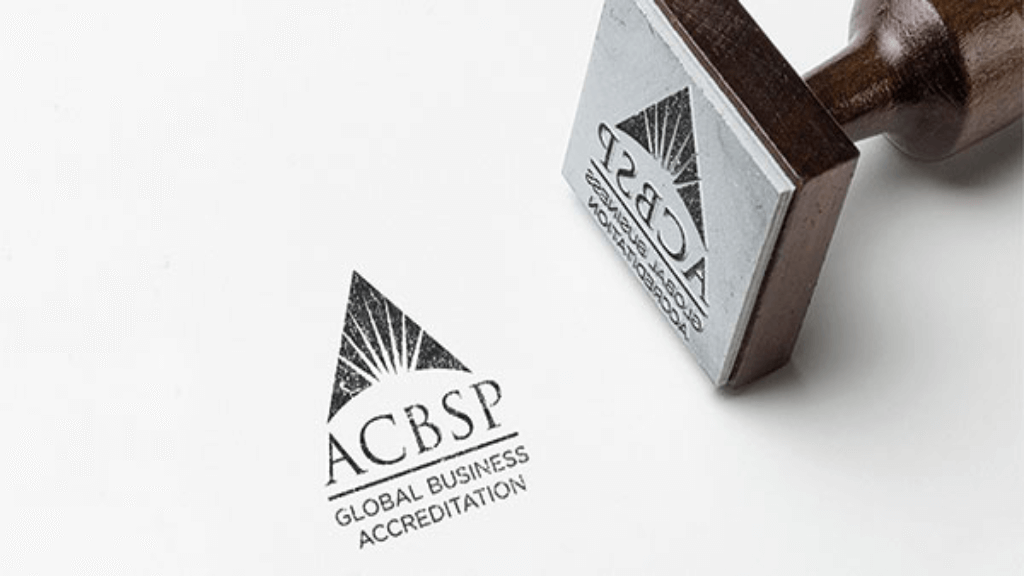 The Importance of Choosing an ACBSP Accredited University For Your Business Degree
Saint Leo University holds one of the most prestigious Business School accreditations.

Choosing a university involves different factors, from the relationship between price and quality of education, to the prestige of the school. Saint Leo University has both. The academic excellence of its online courses is endorsed by the Accrediting Council of Business Schools and Programs (ACBSP).
What does it mean for a university to have this accreditation?
ACBSP's accreditation is evaluated in the Baldridge National Quality Program, providing an added value in that employers will see you have earned a degree from a university that uses the same criteria as other companies recognized for excellence such as healthcare providers.
Some of the benefits of online degrees having this accreditation are:
Acquiring a degree from an accredited university, such as Saint Leo, prepares students for the rigors of professional careers.
Accredited business schools have agreements with companies and start-ups, so students will have access to practical experience in real companies.
Accredited business schools have a high commitment to continuously improving their online and face-to-face courses, and to make sure students obtain the skills demanded in the labor market.
Students may be more comfortable applying for an online master's degree, such as an MBA or another type of graduate degree.
Online education at an accredited university like Saint Leo is student-centered, so you can be assured that you will gain the right knowledge and skills.
ACBSP-accredited business schools form a worldwide network in business education, so there are opportunities for exchange and access to study abroad programs.
ACBSP is the only accrediting body that gives international awards to outstanding members of universities to motivate teaching and recognize academic excellence.
The Accrediting Council of Business Schools and Programs (ACBSP) was founded in 1988 to create an accreditation process for business courses. For many years, Saint Leo University and its online and on-campus programs have been accredited with this nationally and internationally recognized accreditation.
If you would like to learn more about the online courses offered by Saint Leo, contact us by email at students@in.saintleo.edu or Whatsapp at +1 603-263-5244. You can also call us now at +919899087019.