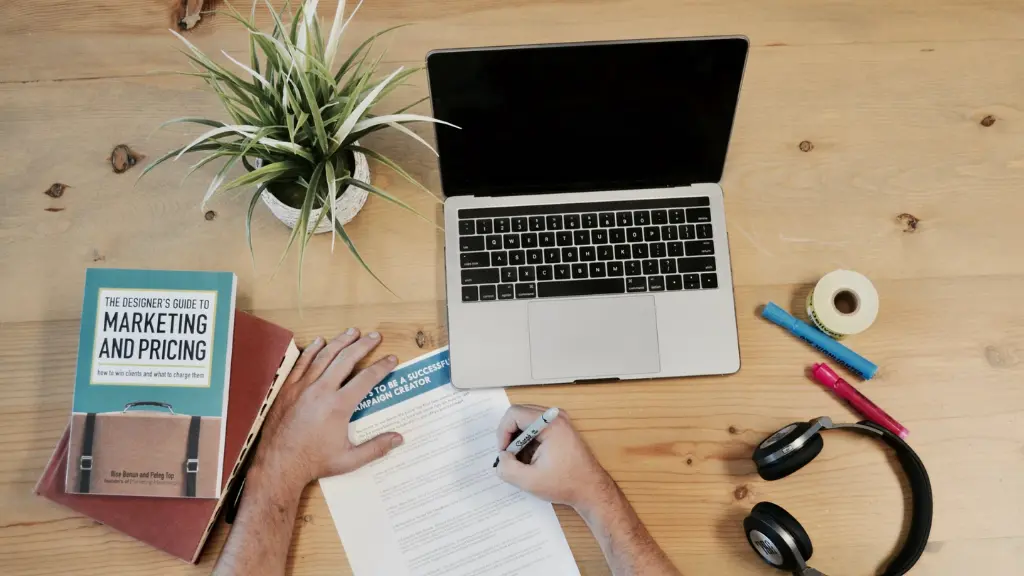 An MBA in Marketing is the next big thing. Secure your seat now!
Saint Leo University offers a top-ranked and industry-recognized MBA in marketing and social media marketing that prepares students for rewarding and challenging careers.

Technology is progressing at a rapid rate. Globalization, innovation, and change are the driving forces of the industry and are shaping the future of our society. Consumers today are savvier than ever before. They are more aware of their choices. Saturated markets warrant intense competition to attract customers, maintain their loyalty, and secure new business opportunities. Highly skilled marketing professionals who know how to generate interest in products within this competitive market are more in-demand than ever.
The digital revolution
The metaphorical battlefield of marketing has gone from traditional billboards, newspaper, and television advertisements to a predominantly digital presence. Marketers have realized there is no need to stick with conventional tactics. Instead, they can create a cohesive online presence and connect with consumers on all platforms.
This has allowed individuals to employ their raw creativity in unorthodox fashions and guide the direction of the marketing industry. Companies that do this successfully will be more likely to succeed. The digital age of business requires streamlined marketing strategies, making marketing an important field to study. An MBA in Marketing or Social Media Marketing can help you to take advantage of this digital age.
It is time for you to join the revolution. Get prepared for the digital age.
Be a digital native in an ever-evolving business world with an MBA in marketing or social media marketing from Saint Leo University.
Master the core business management functions while learning to be an effective communication specialist

Enhance your leadership skills

Learn complex problem-solving skills

Learn how to manage a brand and how to conduct marketing research

Strategically position your product or service for success

Learn to use social media tools to increase brand awareness

Learn to create new ways to increase businesses using social media marketing
Why is an MBA in marketing the next big thing?
According to the BLS, the overall employment of marketing managers is projected to grow 10 percent from 2020 to 2030, about as fast as the average for all occupations.

The direct selling sector is poised to employ more than 18 million by 2025.

In India, the average salary for a Marketing Manager is ₹9,40,000 per year.
Today, business takes place as much online as it is offline. While social media has made it easier to establish brands and share information, it takes training to be able to use this tool effectively. Today's marketers must be well-rounded to expand the digital footprint of their businesses.
Thus, Saint Leo's 100% online MBA's in Marketing and Social Media Marketing will help you develop new skills, build new connections, network with your peers, and achieve success. The program blends interactive and self-paced learning. It is designed with flexibility so that you can be a pro marketer. Additionally, you will get an opportunity to:
Engage with your mentor

Network and build business relationships

Learn how to use tools to succeed in the digital age of business

Gain access to 24/7 virtual classrooms and technical support

Be able to use your new talent immediately in the corporate world
Get a degree from the US from the comfort of your home!
Get a 100% online MBA from Saint Leo University, a nationally ranked and recognized institution. We are proud to deliver a quality learning experience and help you gain an advantage in the digital world. Our university is recognized by the Accreditation Council for Business Schools & Programs (ACBSP), a council that recognizes business degrees globally.
Gain skills for the digital age of business. Prove your expertise and be an asset for top companies, with an MBA from Saint Leo University.
Change your future today. Apply for Saint Leo's 100% online advanced MBA in marketing or social media marketing today!