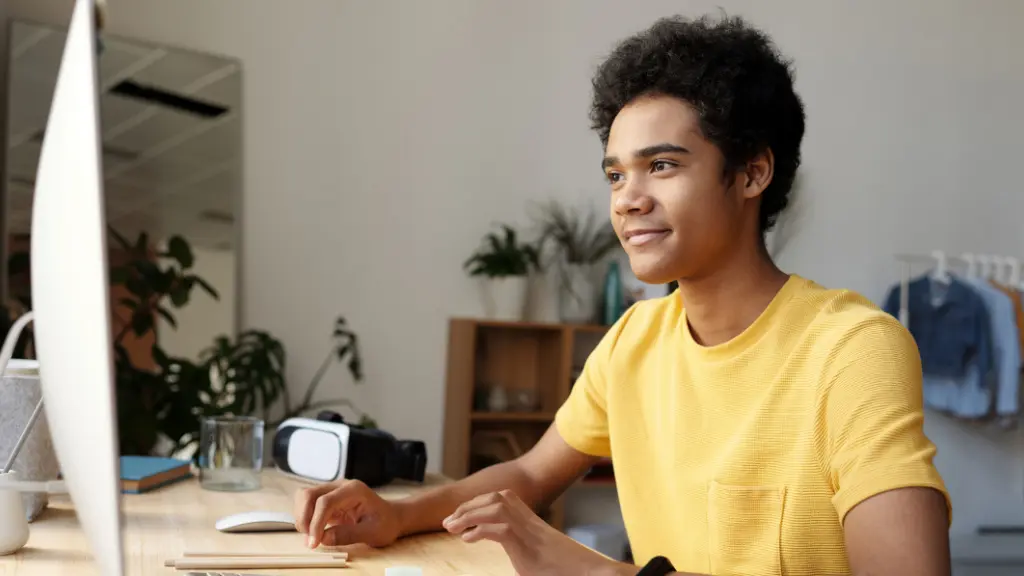 Top Ways Online Learning Will Get You Ahead
Monday, November 22, 2021
Learn how obtaining an online degree can benefit you in different ways than on-campus education.

For the last decade, the world has become increasingly digital, meaning that online education is becoming a way of life. The wave of e-learning has taken over on-campus classes with such ease that it is hard to ignore its benefits.
As online degrees are new in many parts of the world, you may be wondering if an online degree is equivalent to one earned on campus. The fact is, online degrees are just as rigorous and respected as degrees earned on campus and even come with additional benefits.
Here are 4 reasons why online education is your best option:
1. Learn without boundaries
Learning online means you are not bound by geography when it comes to enrolling in classes. You'll be able to meet people from other cultures while building an international network of professionals, enriching your university experience. Not only that, but this form of learning is available 24 hours a day, seven days a week. This means you can study on your schedule while you balance work and other responsibilities.
2. Cost-effective education
While most schools need you to pay for your classes in advance, this is not always the case with online programs. You can opt for a monthly payment option while you work toward your dream career!
You are at the right place if you are looking for a university that provides flexible payment options. At Saint Leo University, we offer affordable online bachelor's and master's programs at 0% interest on equal monthly installments. Click here to learn more about our 0% finance options.
3. Learn in your way

Unlike traditional education, online learning makes it possible for students to work toward their degrees around other obligations. Online classes cut the need to travel to and from campus, saving you time and money on travel costs. With Saint Leo, this means you have the opportunity to receive a U.S. education without the need for costly travel or a visa. With added mobility and control over your schedule, the opportunity to learn and work allows professionals to continue earning while they learn something new to boost their career.
4. Combat your critical thinking shortcomings
In any career path, critical thinking skills are what help people succeed. Online learning provides a unique space where you can think critically about problems and achieve personal goals. By taking ownership of your learning and your schedule you'll learn how to self-motivate, a sought-after skill by all employers.
How effective is online learning?
According to the World Economic Forum, studies have shown that learners can retain 25-60% of material via online programs compared to 8-10% in physical interactions.
According to a study by Brandon-Hall, productive e-learning takes 40% to 60% less time than conventional learning.
Online education is the way forward for education. It is changing both our perception of higher education and the way individuals learn.
Is online learning right for you?
Online programs continue to be one of the fastest-growing areas in higher education. These programs are ideal for working adults, as well as students who prefer a more flexible schedule. Online education is a valuable investment for a variety of reasons and the demand for quality e-learning courses is increasing. Learn why investing in an online program is crucial than ever.
A degree is an investment in your future. Earning an online degree doesn't have to be complex. But you'll need help finding the right program and university.
Be a part of a revolutionary experience at Saint Leo University.
We are a 130+ year old university with over 20 years of experience in online education. At Saint Leo we curate programs that fit your life and deliver high-quality, career-focused online education. The academic experience at Saint Leo is asynchronous, flexible, and accessible. And now, Saint Leo is bringing this prestige to students in India.
Our programs help you make informed decisions along the way so that achieving your educational goals becomes easy. Get an appointment with our enrollment advisors to learn more.
As Elliot Masie puts it, 'We need to bring learning to people instead of people to learning.' Saint Leo brings to you cutting-edge master's and bachelor's with in-demand specializations, 100% online.
Applications for our online programs are open! Join our online learning community of 18,000 lions today!