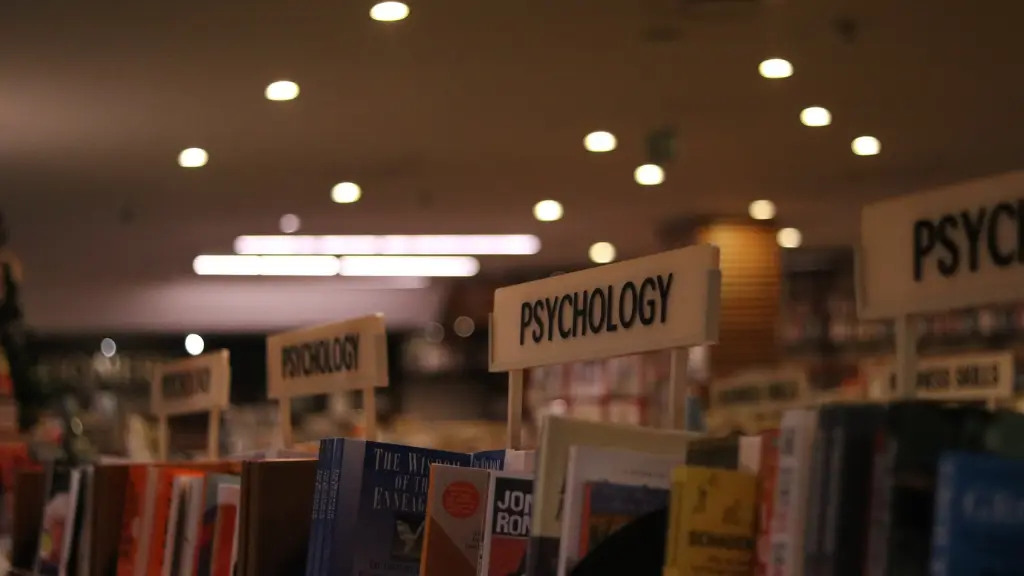 ---
Saint Leo University offers a BA degree in Psychology, which can open up several different career choices.

Psychology is a field of study, research, and work. It focuses on the mental and emotional processes in humans. The rising importance of mental health shows that people are keen to learn about psychological issues. They want to understand why we make certain decisions and the inner workings of the cognitive sciences.
Psychology is gaining prominence across the world. It has become one of the most important fields of our time. It straddles between the scientific and the intuitive. It takes a broad range of topics and focuses on the reason behind them. Also known as the study of the mind, psychology is more than a specialization. The study can provide you with a fulfilling career and lifelong lessons that will benefit you in all aspects of life.
Educational institutions, health care facilities, government agencies, and private organizations all need psychologists. Psychology is a diverse field, so the specific careers one can get are also varied. According to Career Planning, the employment of psychologists can grow 14% by 2026, faster than the average for all occupations. There is a demand for expert psychologists, and we must identify and understand the opportunities available in psychology.
Today, let us look into the highest-paying jobs in psychology.
Psychologist
Psychologists examine patients for cognitive and personality-based problems. They create, maintain treatment plans for patients, and take part in medical or public health research. As the demand for psychologists rises, pursuing this specialization can be rewarding. Psychologists look at lucrative careers too. According to 6gfigr, the average salary for a psychologist is ₹25,000,00 per year in India.
Industrial and Organizational Psychologists
They help in creating happy and healthy conditions at work. Industrial and Organizational Psychologists play an essential role in boosting organizational productivity. They are experts at understanding how to fill many roles. Industrial-organizational psychologists help companies determine the best ways to conduct their business. They also provide insight into how to motivate and coach employees. The average pay for an Industrial-Organizational Psychologist in India is ₹1,120,660 per year. (Source: Economic Research Institute)
School Counsellor/Psychologist
A school psychologist plays a crucial part in the life of a student. They help the kids who are suffering from psychological disorders. Additionally, they help to develop the personality of the child. They can make or break a child's prospects.
According to Indeed, the average salary for a school psychologist in India is ₹3,52,413 per year.
Crisis Intervention Counsellor
Many people wonder what goes into becoming a crisis intervention counselor. If you desire to become a crisis intervention counselor, you will have a lasting impact on others' lives. People enter this profession in response to extreme stress, an urge to nurture, and a sense of responsibility toward the greater good. It entails much more than just talking to people in crisis.
According to Indeed, the estimated salary for a crisis counselor in India is ₹3,52,702 per year.
There are plenty of opportunities for psychology students to find a job after graduation that offers decent pay.
Are you ready to take your career to the next level?
Discover the world behind a degree from an accredited university 100% online; today! At Saint Leo University, you can take your future into your own hands. We offer students academic programs that match the high standards of learning excellence. Additionally, with award-winning, experienced faculty leading the way, you can start building a world-class education straight away.
Saint Leo University has an academic history of 130+ years. Our university is accredited by the Southern Association of Colleges and Schools Commission on Colleges (SACSCOC). The council has awarded all associate, bachelor, master, specialist, and doctoral degrees at Saint Leo.
Our curriculum for BA in Psychology is based on the American Psychological Association model for programs of distinction. The degree provides a well-rounded education with the flexibility to pursue it at your own pace.
Our 100% online BA in Psychology degree program provides students with an in-depth understanding of both theories and research in psychology. Additionally, the program prepares students for their future careers and helps them understand:
Cognitive psychology

Personality theory

Abnormal psychology

Biological bases of behavior

Child and adolescent development

Race and ethnicity.
A degree in Psychology will help you succeed in a variety of careers. Our program will prepare you for the next step in your educational journey. It will mold you as a psychology professional.
Enjoy the passion of psychology with a BA in Psychology degree from Saint Leo. Apply today!