Saint Leo University awarded Honors from U.S. News & World for Best Online Education
Friday, June 18, 2021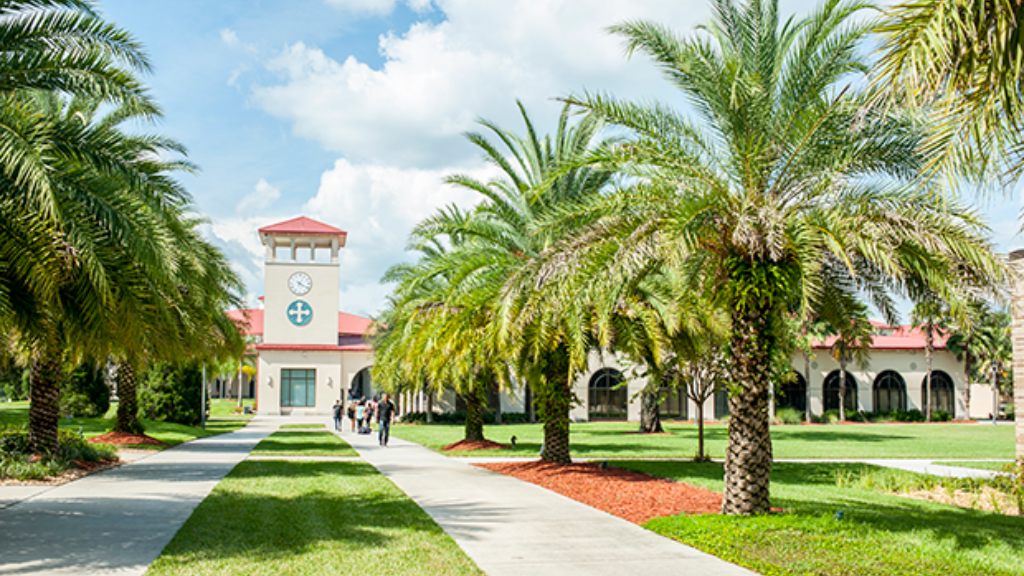 ---
The 2021 edition named Saint Leo in 3 categories for Best Undergraduate Programs.

According to the 2021 edition of U.S. News & World Report's Best Online Programs, released Jan. 26, Saint Leo University received distinctions in three categories for offering the best online education programs in the United States.
Saint Leo earned distinctions in the following categories:
Best Online Bachelor's Degree Programs (tied for 93rd place).
Best Online Bachelor's Degree Programs for Veterans (ranked 75th).
Best Online Bachelor's Degree Programs in Business (tied for 65th).
This year, U.S. News & World Report added the Best Online Business Degree Program category to its annual rankings. It is one of two new bachelor's degree rankings.
Launched in December 1998, Saint Leo was one of the first U.S. institutions to incorporate online education through the creation of its Online Learning Center.
"Saint Leo is a leading institution in online education and strives to make earning a bachelor's degree accessible," said Dr. Jeffrey D. Senese, president of the university. "At Saint Leo, we break down barriers so that students from anywhere can obtain a private college education."
U.S. News & World Report evaluated universities and colleges based on four categories:
Engagement, which ranked undergraduate programs in terms of encouraging student participation and interaction with faculty.
Services and technologies which evaluated the level of support from institutions in terms of technology, educational support, career guidance and financial aid. Learn more about Saint Leo services here.
Faculty credentials and training, which ensure that online faculty credentials are similar to those of on-campus degree programs, thereby ensuring that the university is adequately equipped to teach online students.
Expert opinions, which is based on a survey of senior academic leaders who analyze the intangible factors that affect program quality.
Ranking in the new category, Best Online Bachelor's Degree Programs in Business, is rewarding for Dr. Robyn Parker, dean of the Donald R. Tapia College of Business. "We believe our programs are world-class, and it's gratifying that U.S. News & World Report agrees," Parker said. "Our courses offer connectivity and convenience for both students and faculty, allowing us to attract a distinctive faculty team skilled in both teaching online courses and classroom instruction. Our graduates have meaningful and successful careers in many industries."
Saint Leo continues to expand its academic offerings in the Online Learning Center. The university offers more than 35 full programs and more than 1,500 subject selections each term to thousands of students from around the world.
In 2019, the university began offering five new online degree programs: Bachelor of Arts in Elementary Education (for Florida residents); Bachelor of Arts in Education Studies; Bachelor of Arts in Human Services; and Bachelor of Science and Master of Science in Software Engineering. In 2020, Saint Leo began offering the bachelor's degree in emergency management.
This latest recognition follows after Saint Leo was named in September 2020 as one of the best regional universities, one of the best values in higher education and one of the best for veterans in the 2021 edition of U.S. News & World Report's Best Colleges. The university also ranked highly for its ethnic diversity on campus and for social mobility.
The rankings, data and methodologies for the 2021 edition of U.S. News & World Report's Best Online Programs are available at https://www.usnews.com/online.
If you would like to earn an online international degree at Saint Leo, please complete the admission form. If you are looking for even more information on our online course offering, please contact us by email at students@in.saintleo.edu or Whatsapp at +1 603-263-5244. You can also call us now at +919899087019.