Immersive learning tailored to your life and goals

Officially accredited in the U.S.
Established leaders in online education for over 25 years
Legacy of 130+ years in academics
Selected as
Best Online Bachelor's Program by U.S. News & World Report, 2020
and One of the Best Online Colleges in America according to Niche.com, 2021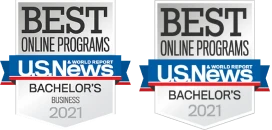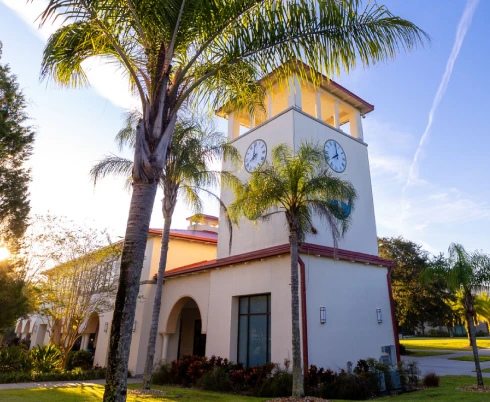 Online flexible learning that positions you for excellence

Experience a transformative online learning experience at Saint Leo University, one of the top ranked universities based in Florida, United States.

With a rich legacy of academic excellence spanning over 130 years, our online programs are steeped in the catholic tradition of values-based education. As the oldest Catholic university in Florida, we take pride in fostering an inclusive and stimulating academic environment that offers an online liberal arts-based education to individuals of diverse faiths. We also prioritize the holistic development of mind, body, and spirit of every individual belonging to our diverse community.

Experience the difference in online education with Saint Leo University

We strive to transcend boundaries of traditional learning and make quality education accessible to all. As trailblazers in online education for over 22 years, Saint Leo is proud to empower Indian students to pursue their educational goals without the constraints of time, location, or work commitments. Our interactive virtual classrooms and expert faculty allow students to get a degree from an accredited U.S. university while offering benefits including:
Access your subjects 24/7 in our virtual classroom and fit your studies into your busy schedule.



Strike a balance between studying and work without sacrificing your career.

Earn an accessible degree with 0% financing and scholarships.

Comprehensive online study materials at your fingertips.

Learn from expert, Indian faculty members hired to Saint Leo campus standards.
Join a thriving community of educators, learners, and alumni.
What makes Saint Leo's programs transformative?
Saint Leo University stands out as an institution that nurtures character, instils industry-relevant skills, and provides well-rounded knowledge to its students. Driven by our mission, vision, and goals, we guide and motivate our learners to graduate as socially responsible leaders of the future, ready to make change.
Connected Community
Together, our main campus in South Florida, our satellite campuses throughout the southern US, and our online students make for an extraordinary community that embodies a sense of belonging, unity, and interdependence. Join over 15k active students and an alumni network of 100k.
Reputation and Recognition
Both our on-campus programs in Florida and our online offerings are equally recognized, respected, and hold equal validity. We focus on maintaining consistent academic standards and are accredited by the Southern Association of Colleges and Schools Commission on Colleges.
Opportunity
An international degree from an accredited U.S. university gives you a competitive edge in the global job market. Our online degrees give you 21st century skills in modern technology and our faculty members with industry experience help you prepare for the workforce.
Education that empowers your future

A degree from Saint Leo University can make your resume stand out. Employers in the global labor market and academic circles worldwide recognize our accreditations from U.S. educational agencies and acknowledge the extensive skills and value you will bring to the table.
Southern Association of Colleges and Schools Commissions on Colleges (SACSCOC)
Accreditation Council of Business Schools and Programs (ACBSP)
If you want to know further details about the accreditation process of universities in the U.S. and its importance, check out this
blog post.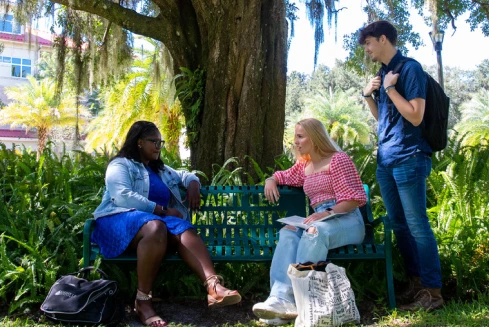 Diversity, Inclusion and Respect
Our commitment to social responsibility and a global community is embedded into our curriculum. Our undergraduate students are required to take religion and philosophy courses as an integral component of our general education core without any emphasis on Christian or Catholic subjects. Our programs at all levels look at modern issues through the lens of respect and empathy.
If you want to learn more about our university, our campus, online programs, and our academics to make informed decisions about your education, you can visit our main campus website.